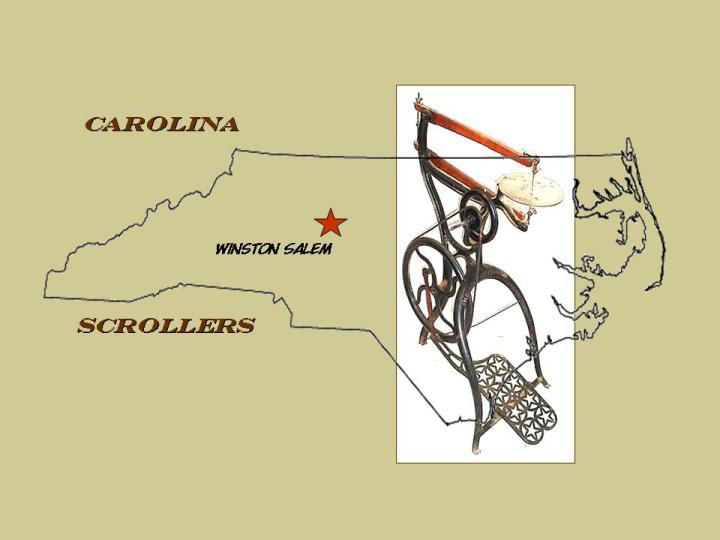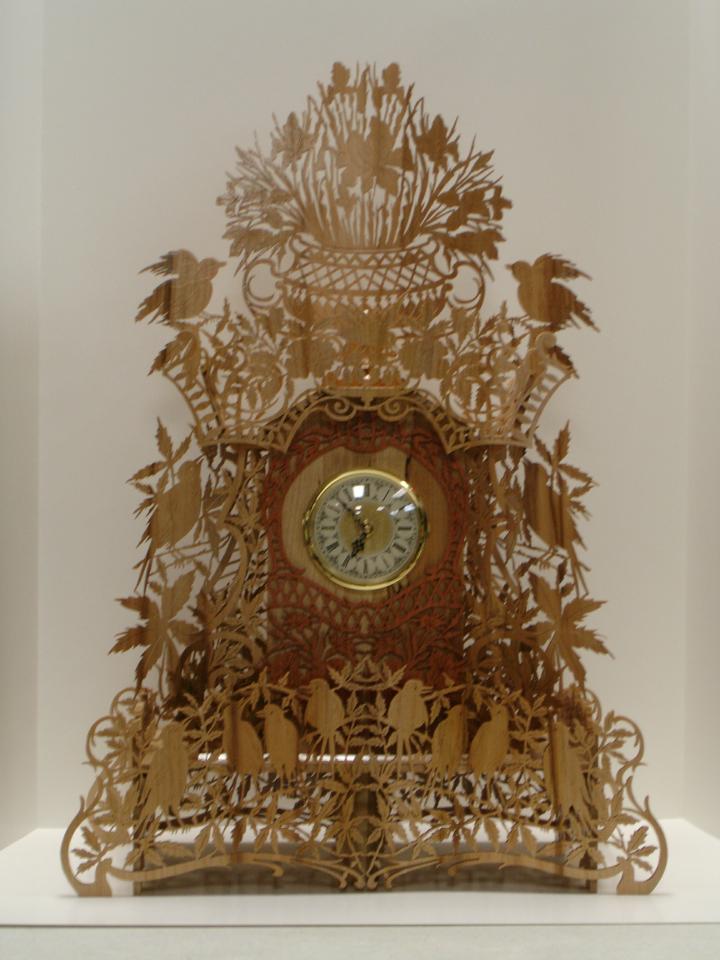 This "Bird of Paradise" Clock was artfully created by Carolina Scrollers member Gray Beckner. It took Gray approximately 120 hours to perform 1,548 cuts and 752 veins, plus the necessary steps to finish. The clock body is made of Hard Maple with a wood highlight surrounding the clock face made of Bubinga

This unique box was artfully created by Graham McCallister. Graham is relatively new to the art of Scrolling. He integrated multiple wood types to achieve this delightful piece of work

The Carolina Scrollers select their projects to display and/or to sell at the Klingspor Woodworking Store

This page was last updated: January 4, 2017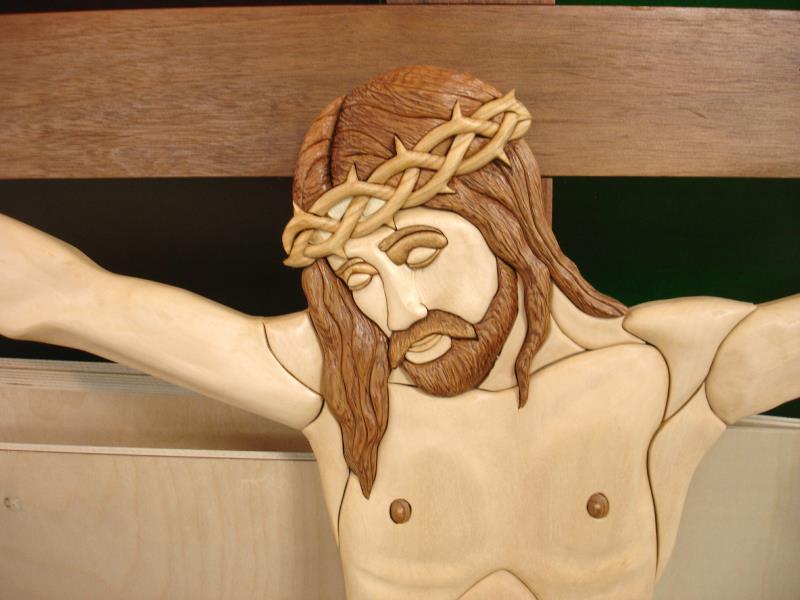 The combination of Fretwork, Intarsia, Carving and advanced joinery was done to create this great piece of Woodworking Art by Robert Puhlman. The standing size of the complete artwork exceeds 40 Inches. Go to our Image page to view a photo of the full unit.

The Carolina Scrollers has  completed their Christmas Onament project again in 2016 to benefit the Second Harvest Food Bank. Members hand made and sold approximately 339 ornaments with 100% of the proceeds donated to the food bank. A total of $2,147 was donated.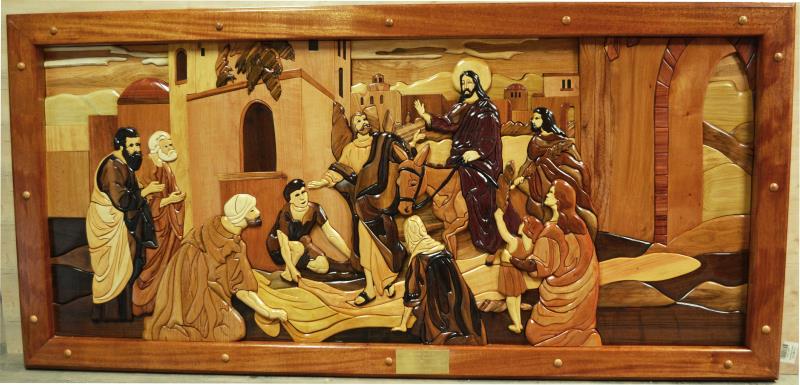 The Carolina Scrollers is pleased and proud to show member Brian Pardue's Intarsia masterpiece. Although Brian is an experienced woodworker he started the scrolling technique of Intarsia approximately one year ago. Brian is self-taught in Intarsia. This work of art is entitled "Palm Sunday" that measures framed 87 inches by 42 inches and is comprised of over 480 pieces, cut from 20 plus wood species. It took about 300 dedicated hours to complete over a 70 day period. Brian donated this work of art to the Wesley Memorial Methodist Church in Winston Salem, NC.

Bob Puhlman made this very creative and well-crafted Ships Wheel that combined detailed Intarsia, wood turnings, precision cutting, clay inlay (pale yellow dots) topped off with a background of stained glass.

The Carolina Scrollers for the months of May and June 2015  displayed their  scrolling artwork at the Reynolda Branch Library in Winston Salem.