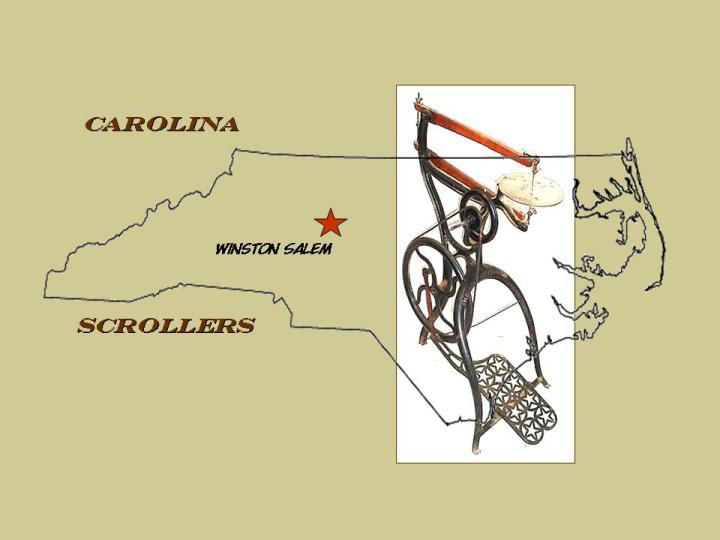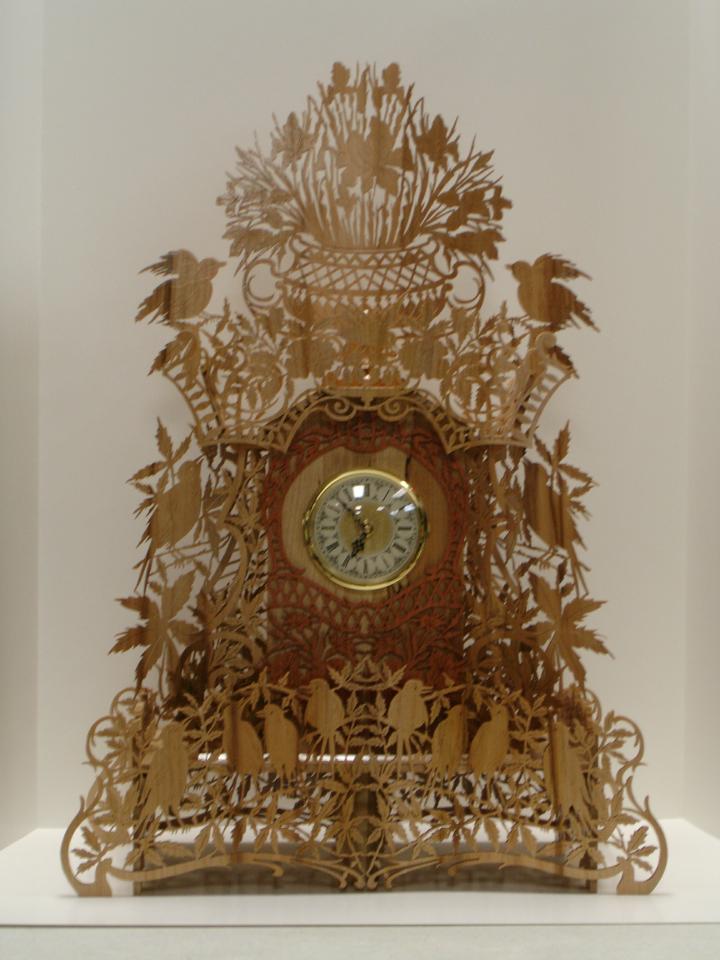 This "Bird of Paradise" Clock was artfully created by Gray . It took Gray approximately 120 hours to perform 1,548 cuts and 752 veins, plus the necessary steps to finish. The clock body is made of Hard Maple with a wood highlight surrounding the clock face made of Bubinga

The Carolina Scrollers select their projects to display and/or to sell at the Klingspor Woodworking Store

This page was last updated: April 6, 2017
The Carolina Scrollers has  completed their Christmas Onament project again in 2016 to benefit the Second Harvest Food Bank. Members hand made and sold approximately 339 ornaments with 100% of the proceeds donated to the food bank. A total of $2,147 was donated.

The Carolina Scrollers for the months of May and June 2015  displayed their  scrolling artwork at the Reynolda Branch Library in Winston Salem.

A Tribute to Gray Beckner

Long time member Gray "Papa" Beckner passed away April 4, 2017. Gray as a scroller, will be remembered as the club "Fretwork Clock" expert. Gray scrolled the largest and most difficult clocks. Gray along with his son Keith, also a long time member, enjoyed scrolling together in Gray's shop. Gray participated in numerous club activities as he really enjoyed the fellowship with members and having discussions with visitors at scrolling shows. He really enjoyed the times he spent with the club founding president Alon Utt. It was entertaining to hear them

joking with each other.